Reverse Cycle Air conditioning Vs Gas Heating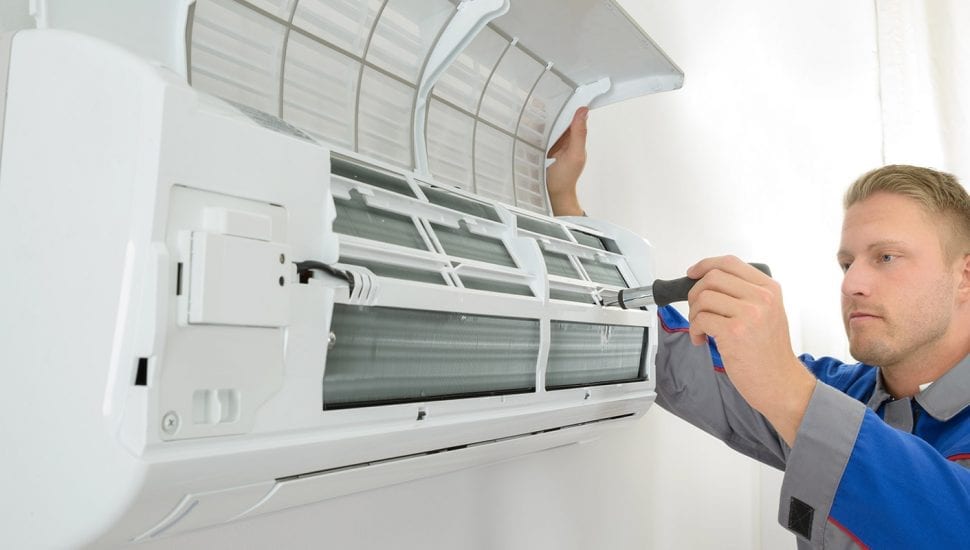 Winter is just around the corner as autumn continues to cool its heels in some jeans and jumper weather, leaving mornings extra crisp if you don't already have a heater.
While the old electrical plug-in may toast a small corner of the lounge room, why not look for a more efficient solution this chilly season?
You'll spend less time burrowed under blankets and layers of clothing and more minutes enjoying the middle of the year.
Sound good?
Your options aren't limited to any one source – there's huge range available – but we're here to settle a long-running debate between the top two contenders. Reverse cycle air conditioning vs gas heating.
Quick Recap: Breaking Down Industry Terms…
What is Reverse Cycle Air Conditioning?
A reverse cycle air conditioner has the ability to cool down the house in summer and warm things up in winter. It all comes down to the evolving nature of the evaporator coil; this small but significant part switches roles, transforming into a heat-producing condenser coil if ordered to do so by the controls.
The outdoor unit has a part to play too, discharging cold air after performing its own role reversal.
What is Gas Heating?
Gas heating varies depending on your area, connection type and whether you'd prefer LPG or a natural gas connection. Consumers generally choose from three types, including ducted heating, flued heaters (fumes are guided outside by a type of pipe called a flue) and portable heaters (water vapour and fumes are kept inside the room after being expelled from the heater).
A Brief Look at the Benefits
New Age Airconditioning specialise in both air conditioning and gas heating, so there's no hidden agenda to sell one over the other. The benefits of both options are quite clear. Instead of folding the list into more sentences, we've compiled a point form version for easy reading:
The Benefits of Reverse Cycle Air Conditioning
 The Benefits of Gas Heating

–   

Convenient

–  A system for all seasons.

–   

Can be cheaper, depending on usage.

–   

Great for large spaces, particularly open plan areas. Most builds today have some degree of open plan design to consider.

–   

Ducted gas systems can be used to complement ducted air conditioning. Only install one set of ducts!

–   

Straight-forward to install.

–   

Great for small to medium spaces.
What You Should Keep in Mind
No solution is without its shortcomings. Because your home and your heating needs vary from your neighbours, knowing the limitations of each possibility will allow you to make an informed choice.  
What to Keep in Mind: Reverse Cycle Aircon Gas Heating
Running costs can impact your wallet if you plan to run it all day, every day. Newer models are extremely efficient when compared to their predecessors thanks to improved inverter technology.
What to Keep in Mind: Gas Heating
Gas heating can lead to condensation and mould issues if water vapour has nowhere to go. Traces of carbon monoxide may also be released if the heater falls behind in its service schedule. Ducted heating is more expensive to install.
Money Talk: How Much Does it Cost?
Reverse cycle air conditioning prices vary, depending on your needs and budget.
New Age Air Conditioning offers an entry-level price of $1720 including install – obviously, this won't suit every home, so it's best to reach out first and speak to an air conditioning expert for a more precise quote. Ducted heating is priced on a case by case basis.
F

inal Word of Advice: Talk to the Experts

Our official verdict?

There is no one winner. It depends on you, your space, your family and your winter needs.

If you need advice or insight on something more specific, from how to ensure reverse cycle air conditioning cost less to run, to the advantages of mixed heating and cooling, New Age Air Conditioning is always on hand by phone, form or email.